As we move closer to the big Champions League game at the Emirates, one Barcelona player has already launched his attack on Arsenal. In a recent interview in Spain, Dani Alves made some bold statements regarding Arsenal and completely refused to acknowledge Arsenal as a threat to their Champions League campaign:
"Arsenal are a young team. They are immature and lack the experience that is necessary to play at the highest level.
They always fail to maintain a level of consistency that is required to win the Premier League. Their manager teaches them to treat the ball well and stay organised tactically but his methods are a failure. It is the same reason why over the years he has failed to make a statement in the Champions League.
Arsenal do not have a proper mix of youth and experience and as a result, they suffer at the big stage. Young players like to attack but there are times when you need to control the game. Arsenal can't do that." - Dani Alves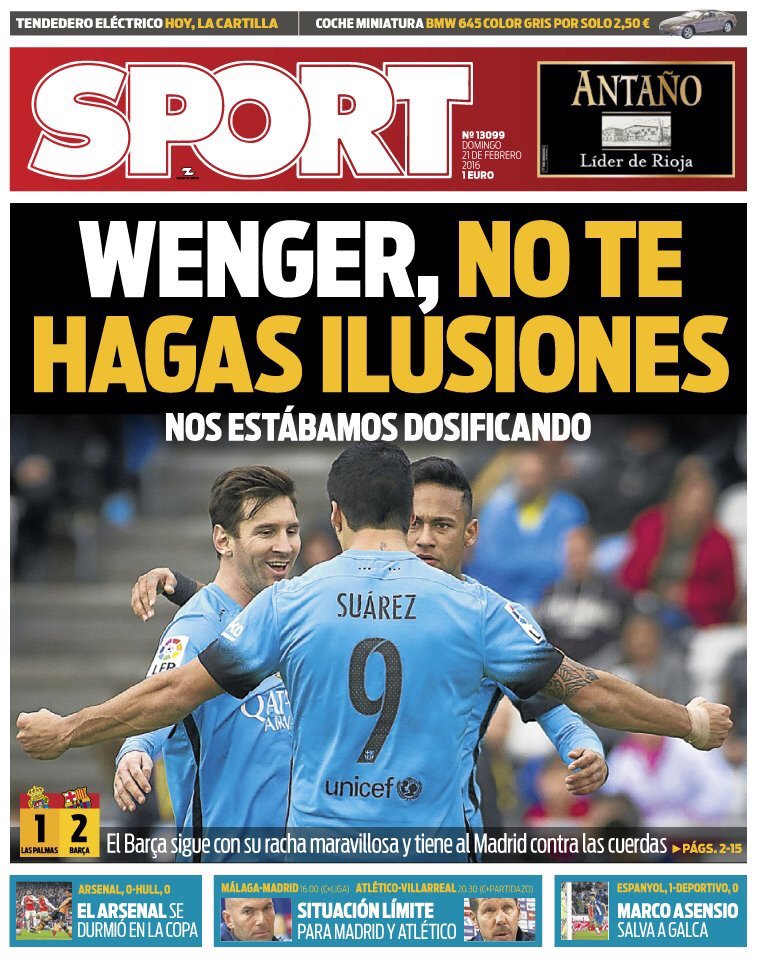 Spanish newspaper: "Wenger, do not flatter yourself"
Barcelona go into the tie as favourites and Alves making such statement should only motivate the gunners to play at their highest level and progress to the quarter-finals of the Champions League.